Lors de nos campagnes de prospection il n'est hélas pas exceptionnel d'observer une anomalie sur nos magnifiques fonds méditerranéens : taxifolia, pneu, télévision, plastique ...

The nets lost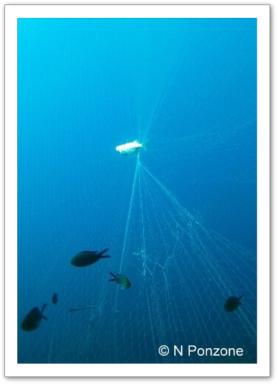 Anchorage area
Anchorage area = area of trash. If one day, after a tourist season, you dive on a mooring area, the Badine example, you can make yourself this sad fact.

The posidonie - posidonia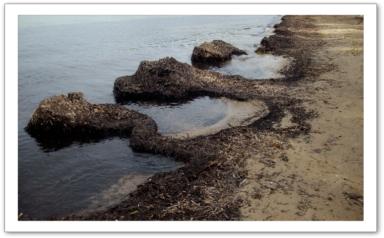 L'érosion de nos côtes est en partie due à la disparition de l'herbier de posidonie. A l'automne, l'herbier de posidonie perd ses feuilles, qui viennent s'échouer sur la plage. Le tapis de posidonie protège la plage de l'érosion. Aujourd'hui, les plages sont "nettoyées" pour être plus "agréables" aux vacanciers. Malheureusement,  la viabilité des plages en est d'autant plus compromise.

Erosion of our coastal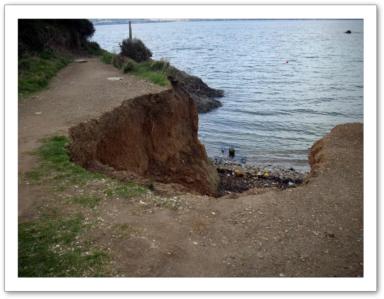 Voici une photo où l'érosion de nos côtes est flagrante. Le processus en lui-même est normal. En revanche, c'est l'intervention humaine qui l'aggrave. Les études d'impact sur notre environnement avant et après intervention humaine restent encore trop marginale.

Safeguarding the Posidonia meadow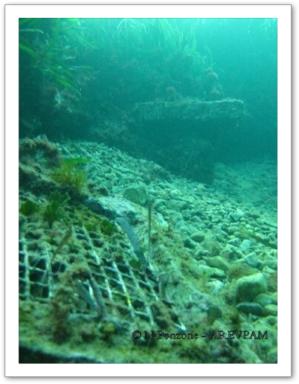 La pose de cadre en béton permet, dans une certaine mesure, de protéger l'herbier.